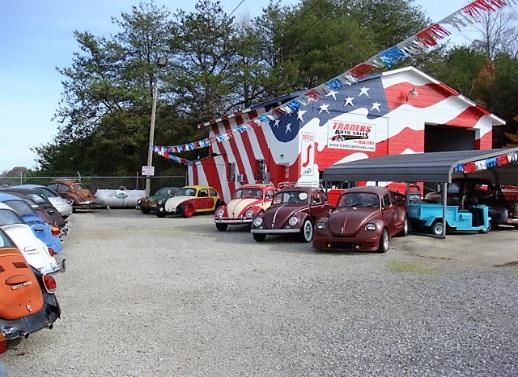 Trader's Auto Sales opened in 2000.
Run off the simple concept that if you buy from a small dealer, chances
of getting a good car are much better due to the fact if we buy or trade
for a poor quality auto, then the only pocket it hurts is ours when we
have to fix it!!!
I personally buy and trade for every car. No "buyers" are used. Most of
my cars I personally drive to work out the kinks.
I specialize in Volkswagens and have an in-house repair shop, but sorry
I don't do public mechanic work.
I have many classic, hot rod, and odd rods so come see me
Dexter Pritchett (Owner/President)
TODAY!
Hours of Operation are Monday – Saturday 10am-6pm
Please be aware I'm a 1 man operation so it's always best to call ahead