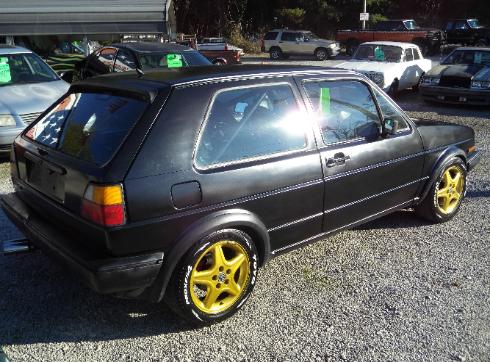 I am normally an aircooled guy but I took this little race car in on trade 
so be kind with my description because I am not an expert nor did I 
build this car. What I can say is somebody spent a ton of money on 
it at one time, VR6 swapped with plenty of mods, header,msd 
coils,cold air. Full rollcage, line lock brakes, 4 wheel disk with custom 
adjustable suspension. Battery relocate with fuel cell. This car is 
very quick and fun to drive. $6500.00 5-speed 160k miles+Tax,Tag and License Fee.
Stock Number TAS059444