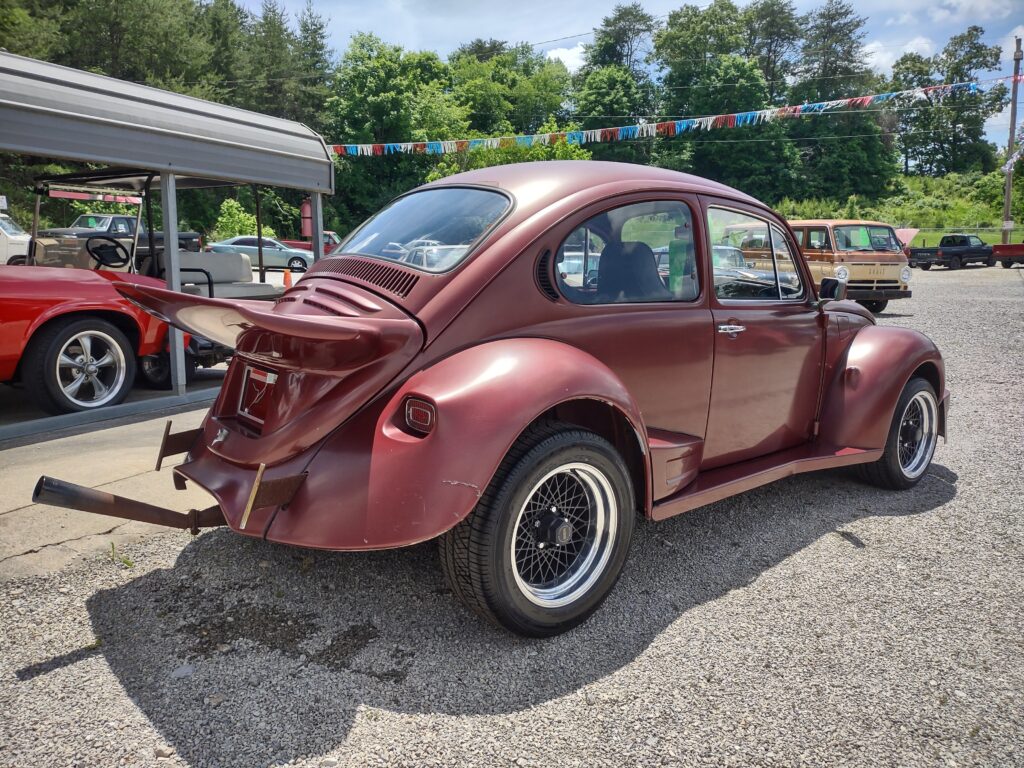 1972 Mulholland Bug. This kit was all the rage in the
80s and this one is complete. Put on a rust free
low mile chassis car is only showing 84k miles and with
as tight as it is id say its right. Had been in storage
for many years prior to my acquiring it. I really only
have it priced to satisfy questions I have no desire
to sell it but if I get my price I will. $12,500.00+Tax,Tag and License Fee.
Stock Number TAS236800